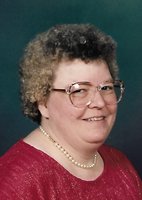 Diane K. Nichols
Diane K. Nichols, 68, of Fulton, passed away Sunday morning. She was born in Oswego to Darwin and Cora Goodale Bristol, a lifelong resident of Fulton, Diane was a graduate of G. Ray Bodley High School in 1968. Diane was employed for many years as a Crossing Guard with the City of Fulton before the onset of Multiple Sclerosis in 1992. Bowling was an activity she enjoyed which led her to be a director of the Fulton Junior Bowling Association in the 1980's. Diane also served as an election inspector for the Board of Elections in the Fourth Ward for the City of Fulton.
Diane is survived by her two sons, Gregg and Rick Nichols both of Fulton and by her granddaughter, Addison Nichols. In addition to her parents, she was predeceased by husband of 46 years, Donald G. Nichols in 2016 and by her brothers, Robert and Donald Bristol.
There are no services, contributions in memory of Diane may be made to the National Multiple Sclerosis Society, Upstate New York Chapter, 1000 Elmwood Avenue, Suite 900, Rochester, NY 14620.