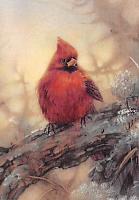 Alton "Al" Kerfien
Alton R. "Al" Kerfien, 71, of Fulton, passed away Tuesday morning at St. Joseph's Hospital. He was born in Fulton a son of the late Raymond and Bertha Kerfien. Al graduated from Fulton High School and retired as a custodian from S.U.N.Y. Oswego where he was employed for 29 years. Al enjoyed car racing and worked as a tow truck operator at the Fulton and Brewerton Speedways.
He is survived by his wife, Patricia Kerfien; his children, Jeremy Kerfien, Julie Kimball and Kerry Somers all of Fulton and Dustin (Kristina) Kerfien of Florida; two sisters, Linda (Dan) Jodway of North Carolina and Sheila Schleicher of South Dakota; 10 grandchildren; three great grandchildren; several nieces and nephews. In addition to his parents, Al was predeceased by a brother, Harry Kerfien; two sisters, Diana Reynolds and Naomi Durfey.
Al requested that there be no calling hours or funeral services. Contributions in memory of Mr. Kerfien may be made to the American Heart Association at donatenow.heart.org.