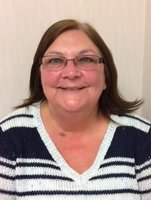 Cindy Burton
Cynthia "Cindy" Burton, 60, of Fulton, passed away Wednesday evening with her family by her side.
Cindy was born in Fulton on March 13, 1957, one of six children to Alan and Martha Guyer and was a lifelong resident of the City of Fulton. Cindy was employed as a crew leader at the Nestle Company in Fulton for 13 years prior to being employed at the Carrier Corporation in Syracuse.
She is survived by her children, Shane (Melanie) Burton of Oswego and Jennifer (Stuart) Gentry of Spotsylvania, VA; her grandchildren, Collin Zehr and Morgan Burton; her mother, Martha Guyer of Hilton, NY; three sisters, Gayle (Ron) Woodward of Fulton, Dale Jacobson of Fulton and Mary Ann (Jason) Smalley of Hilton, NY; two brothers, Jodie (Linda) Guyer of Palermo and Harold "Hal" Guyer of Fulton as well as several nieces and nephews. She was predeceased by her father, Alan Guyer.
A memorial service will be held at 4 p.m. Tuesday, February 20, 2018 at the Fulton Alliance Church, 1044 State Route 48, Fulton with Rev. Vivian Summerville officiating. Calling hours will be held from 2 to 4 p.m. Tuesday at the church prior to the service. Contributions in Cindy's memory may be made to Friends of Oswego County Hospice, P.O. Box 102, Oswego, NY 13126.