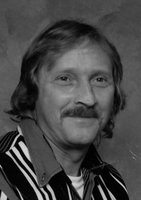 Howard Leavens
Howard E. Leavens, 59, of Hannibal, passed away unexpectedly Saturday morning at home. He was born in Oswego and graduated from G. Ray Bodley High School in 1977. Howard was an Asbestos removal and disposal technician for 20 years. He enjoyed hunting, playing poker with his friends, bingo and going to the casino.
Howard was predeceased by his parents, Maurice and Martha McIntyre Leavens; his brothers, Richard, Edward and Harold Leavens. He is survived by his companion of 25 years, Donna M. Crissy of Hannibal; his son, Charles M. Leavens of Auburn; his siblings, Maurice (Cynthia) Leavens of Oswego, Robert (Geri) Leavens of Minnesota and Beverly Leavens of Binghamton; Donna's children, Lyle Crissy of Fulton, Sadie Sitton of Oswego and Earl Sitton of Rome; 6 grandchildren as well as several nieces and nephews.
Funeral services will be held at 3 p.m. Wednesday at the Fulton Alliance Church, 1044 State Route 48, Fulton. Calling hours will be from 1 to 3 p.m. at the church prior to the service.